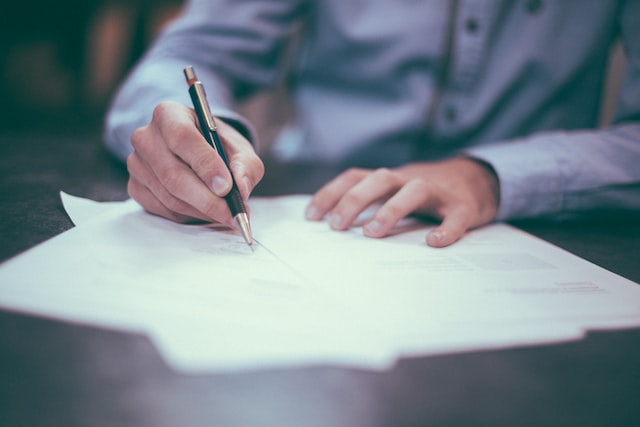 After graduating from college, most people's top priority is finding a job. It can be difficult to find a job if you don't have any experience, but there are ways to work around that. College students can use their resumes to highlight their skills and accomplishments to get the attention of potential employers.
To get you started with job hunting, here are some resume tips for college students with no experience.
Indicate Your Desired Position
A common mistake of resume writing is that people often start by bombarding their resume with school achievements and other similar things instead of first establishing their desired position. It's a resume, not an autobiography. You should be able to express through your resume the kind of job you're looking for and are qualified for. The employer should know you're fully aware of the position for which you are applying and that you have the skills required for it.
Include Your Educational Background
The next thing on our resume writing tips for college students is to include your educational background. Your education is still fresh and can set you apart from other job applicants who may have more experience than you. List all the schools you attended from the most recent to the oldest, then include the degree, or degrees, you earned as well as any relevant coursework. If you have a high GPA, you can also include that in your resume.
Highlight Your Experience and Achievements
Even without actual work experience, you've probably done a lot of things relevant to the job you want through your education. This includes any internships, volunteer work, or leadership positions. These experiences show potential employers that you have the skills necessary for the job, even without having done it yet.
List All Your Skills
Don't forget to include a skills section when creating your resume. This can be a great place to showcase what you can do. List all the skills relevant to the job you want, and any special skills or certifications you've received.
Review and Have Someone Critique Your Resume
Spelling and grammatical errors are common in resumes, so make sure to double-check it for any mistakes before sending it out to potential employers. Having someone else look at your resume is a great way to get an objective opinion. This is important as they may point out ways to improve it or issues you may have missed.
The Bottom Line
A resume is a great tool to kick-start your dream of achieving your dream job. With these resume-building tips for college students, you're sure to start off on the right foot. Remember to keep your resume clear, concise, and free of any errors. Highlight your strengths and skills to make a good impression on potential employers. Have someone else read your resume to get an objective perspective. With these tips in mind, you're sure to create a great resume that will help you land your dream job after college!