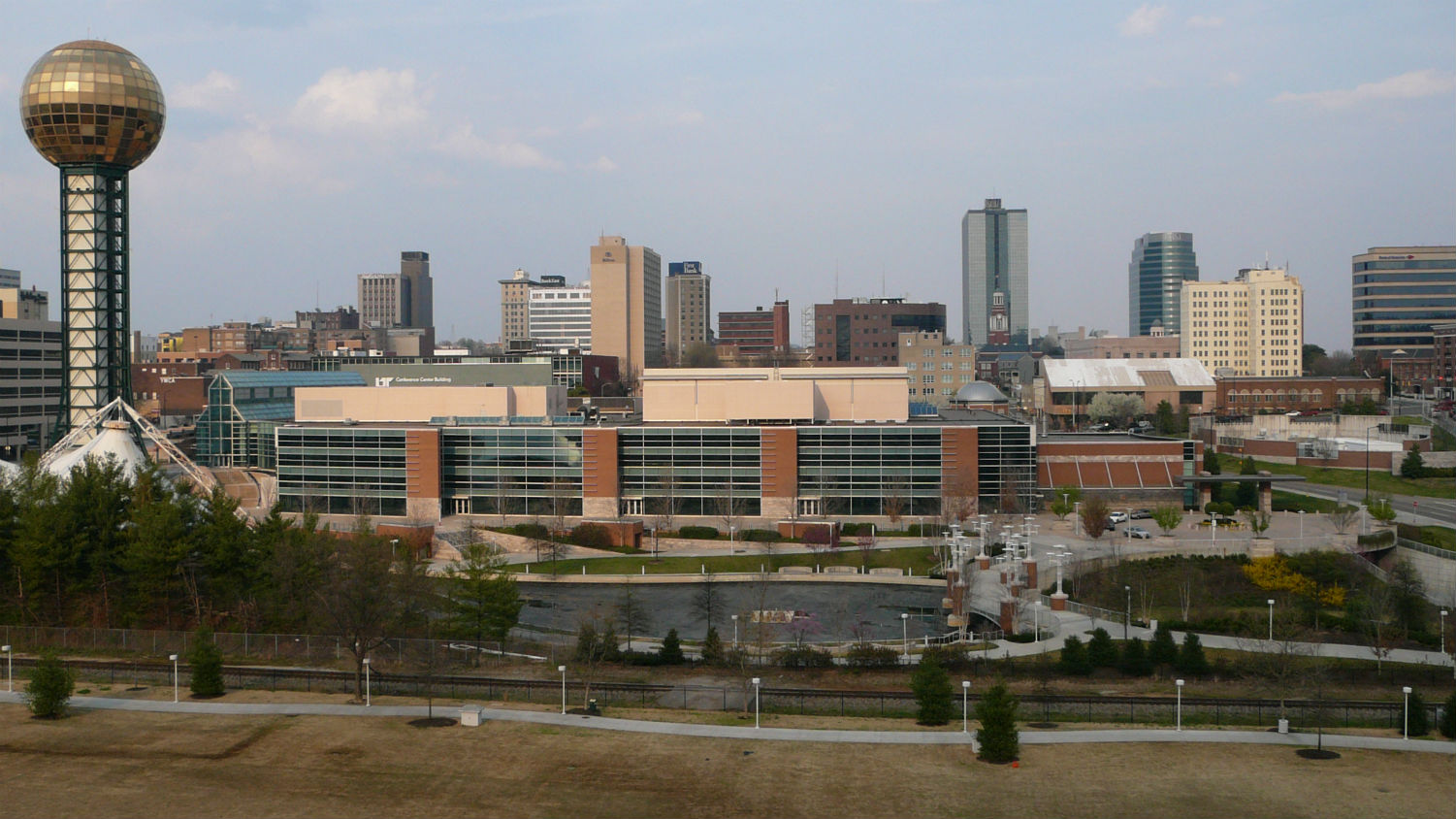 Are you looking for some new and exciting things to do in Knoxville? Knoxville, Tennessee is a place where you can discover some thrilling music, restaurants, and other popular attractions. The great city of Knoxville is also surrounded by the Great Smoky Mountains scenery and enjoyable parks you can enjoy with your family and friends. That's why we at Slate decided to put together a list of the top things to do around town. Whether you're from out of town or a lifelong local, we want to help you plan out the best adventure around Knoxville.
Location: 963 World's Fair Park Dr, Knoxville, TN 37916
First on our list of things to do in Knoxville is visiting World's Fair Park. World's Fair Park is Knoxville's favorite gathering spot for its festivals and beautiful scenery. Since it was first built, the park has been renovated a number of times to keep up with the city's growth. Today, World's Fair Park features some of the best lawns, walkways, and water features in the city. Amongst the water features, the park has some refreshing fountains and geysers that are pretty popular for cooling off during the summer time.
Of course, nobody can forget about the large 2-acre lawn that serves as a venue for all the festivals and performances that are held at the park throughout the year. During those days, many everyone gets together to have some of the best community events that include food, music, and other live entertainment. World's Fair Park is also home to the Sunsphere, an observation deck open to the public.
Location: 3500 Knoxville Zoo Dr, Knoxville, TN 37914
If you're looking for a great spot to take the family, the Knoxville Zoo is located just east of downtown Knoxville. The zoo houses over 800 animals from all over the world that are kept in unique habitats to accommodate each species. Zoo Knoxville is one hundred percent committed to conserving both local and exotic life. Some of the more popular species you'll run into during your trip to the zoo are African Lions, Giraffes, and the Malayan Tiger. There are also plenty of gorillas and other primates that always put on a good show. Zoo Knoxville also has great zoo experts that highlight different animal species throughout the day.
Location: 2915 Island Home Ave, Knoxville, TN 37920
Another one of the more popular things to do in Knoxville is exploring natural areas. Ijams Nature Center is the perfect spot in Knoxville where you can connect with nature. It is a 315-acre nature center where visitors can enjoy environmental education programs, hiking, biking, paddling, climbing, or just a simple stroll through the outdoors. The Ijams Nature Center Canopy Experience even offer the public the option to explore the nature center through the connected trees. The tree-based adventure consists of zip lines, bridges, nets, tunnels, and other thrilling obstacles that will test your outdoor skills. Visitors are also allowed to reserve a night visit to witness how the forest becomes full of twinkling lights in the dark. The nature center also hosts popular yearly events like the Sunday Summer Concert Series and the Hummingbird Festival.
Location: 2743 Wimpole Ave, Knoxville, TN 37914
One of the more peaceful things to do in Knoxville is taking a casual stroll around the Knoxville Botanical Garden and Arboretum. It is a 47-acre place featuring walking trails, gorgeous display gardens, unique & historic horticulture, and different stones throughout the grounds. Of course, the gardens is one of the greenest places you'll find in the area and are decorated with lively colored flowers. The Dogwood Nature Trail and Center are some of the more modern attractions at the gardens. The center serves as a venue for both public and private events, including weddings. Another great attraction at the gardens is the Center for Urban Agriculture. The Center for Urban Agriculture serves as a 10-acre facility that allows local gardeners to grow food for themselves and others. These gardens provide the Knoxville community with fresh fruits and vegetables, agricultural training, nutrition education, and other opportunities.
Location: 1050 World's Fair Park Dr, Knoxville, TN 37916
The Knoxville Museum of Art is the perfect spot for all art enthusiasts in the city. This museum has plenty of paintings, sculptures, and other uniquely engaging exhibits for you to explore. You'll find anything from classic paintings to modern pieces that really catch the eye. The Knoxville Museum of Art also has seasonal exhibits that probably won't be back in town after it's gone. So whether you're looking to find something elegant or weird, this art museum has the right things for you to discover.
Location: 1327 Circle Park Dr, Knoxville, TN 37916
The Frank H. McClung Museum is part of the University of Tennessee in Knoxville. It focuses on collecting art, artifacts, and other historic memorabilia to teach the public about the history around us. The museum also has exhibitions from ancient Egypt that date back up to 2,000 years ago! Now that is something worth visiting. Exhibits around the Frank H. McClung Museum also include ancient fossils and dinosaurs that are believed to once roam over the land of Tennessee. This is one of the top things to do in Knoxville if you're into decorative experiences and art.
Location: 10960 Concord Park Dr, Knoxville, TN 37922
Concord Park is one of the area's top outdoor spots to visit thanks to the water and land activities the park has to offer. This large recreational park can be divided into three different sections that feature their own set of fun outdoor amenities. Concord Park is the perfect spot to host a family picnic or barbecue in case you're looking for a new spot to do so.
East Side of Concord Park
At the same time, Concord Park has a great dog park where you can take your 4-legged pups for a walk and where they can interact with other dogs. Another popular spot to visit is the east side of Concord Park, where you can enjoy, the skatepark, soccer fields, in-line-hockey, and a walking trail.
West Side of Concord Park
On the west side of the park, you can enjoy from the baseball and softball fields.
Cove at Concord Park
Fort Loudoun Lake allows park visitors to enjoy fishing, boating, floating, and swimming. This section of the park is especially popular during the hot summertime when the locals go out to beat the heat and enjoy the perfect morning weather to go fishing.
Location: 200 E Jackson Ave, Knoxville, TN 37915
Barley's Taproom is just one of those things to do in Knoxville you can't afford to miss out on. Apart from serving up some great food and drink, the pizza restaurant knows how to spark things up. Barley's plays host to plenty of monthly events full of live music and entertainment to keep the mood alive and going. The restaurant also has two dining rooms where you can enjoy a cozier meal during private parties or go to the upstairs bar area, pool tables, dart boards, and video games.
Walk Around Market Square
Over the years, the Market Square in Knoxville has developed into a popular spot where artists, street musicians, and other folks gather. Today, Market Square hosts an annual presentation of Shakespeare plays, community band concerts, and an ever-popular ice-skating rink during the winter time. It is also surrounded by great restaurants, shops, and other small things to do in Knoxville that are worth your while.